For a long time you desperately look for a typical French enamel house number sign...
Come and discover our classical French enamel blue house number signs !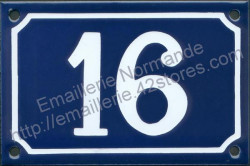 Then continue with funny enamel blue and white plates for dogs and also if you prefer, search the sign for your cat(s) !
Why not purchase one of our funny signs, that will give your home a real french touch.
Many categories are available !
Our French signs are also available in English, French, one or two in Latin, Arabic, Russian or Farsi !
More enamel signs are displayed on our french website.
Your dream is to custumise a sign for your home, no problem, we have 3 kinds of signs that can be custumised !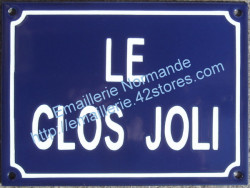 Other sorts of signs (categories) will soon be displayed ! (if I have time ;-) )
Don't hesitate to visit our online French shop that contains more categories !